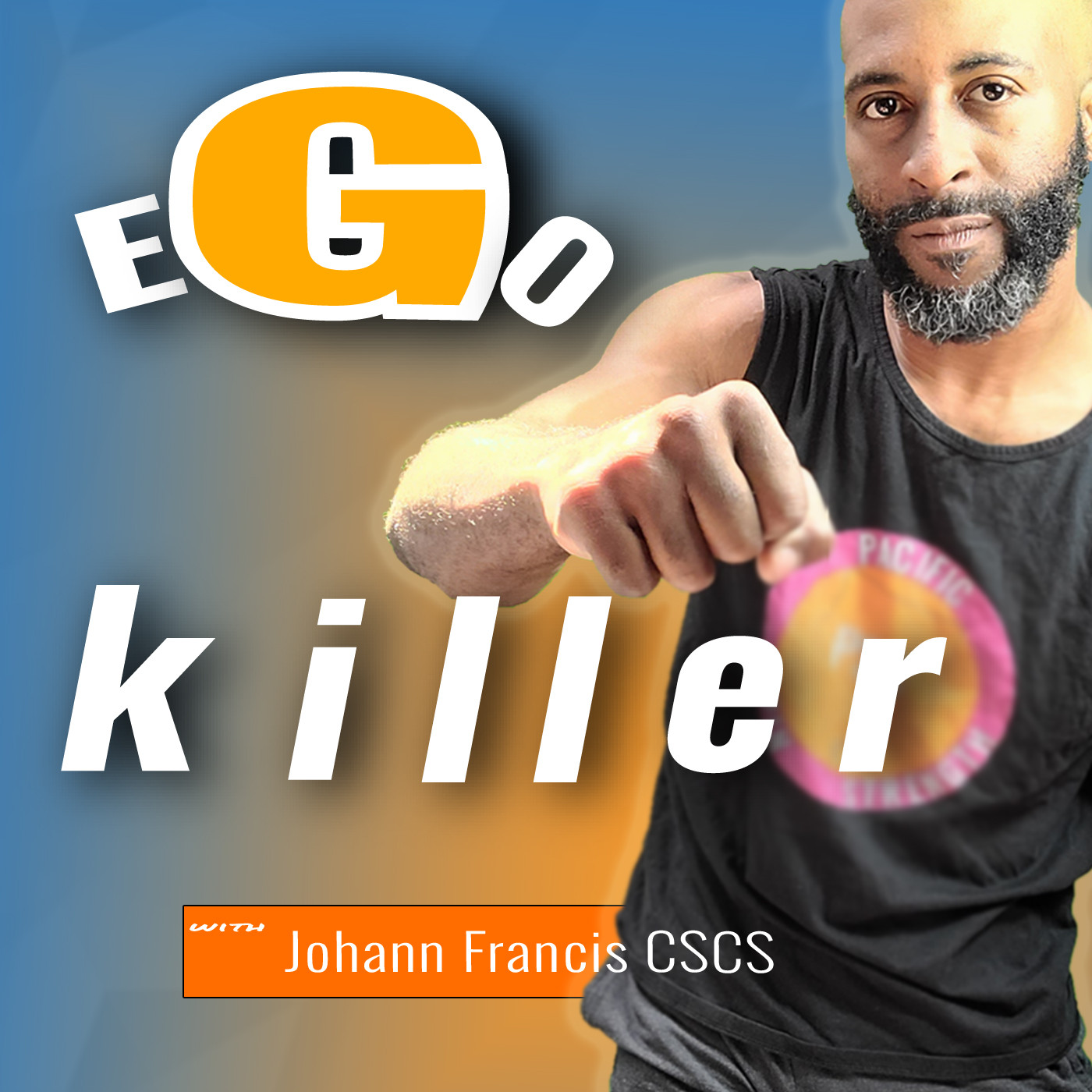 Make Moves with monologues that offer engaging and unique perspectives served for you fit warriors by Johann Francis, CSCS, a 20 year trainer, athlete and coach, about the stuff we LOVE in Fitness about people you see in and outside the gym. (Rate&Review ⭐⭐⭐⭐⭐ EARN the free EBOOK - "What We don't know about Nutrition")
Episodes
Monday Oct 24, 2022
Monday Oct 24, 2022
You're supposed to see comfort as the enemy of inner growth. 
Any comfort runs counter to growth which is a testament to your ability to ably handle attrition and keep pushing forward. But who the hell wants that. Most of us want both - comfort as a reward for pushing and growth as an external signal we are aging the right way. 
We're all getting older but we look to age with class or honor/dignity. Anything that refutes this we toss aside. That means getting active might be the bane of all this and maybe growth isn't all that important as long as we're happy.
But really, we should be challenging our comfort.
No one wants to sign up to be scared though.
So let's take a look at what that really means. To do stuff that scares you doesn't mean you brown out everytime challenges erupt in life, which remember, ain't shit else but a bunch of entropy.. But, it means you get to feel again. What you do with this feeling is another decision.
Doing stuff that scares you:
Trigger - usually pain but can be/is:

Pain

Opinions

Your self worth

Hostility

Behaviors

Old behavior

Don't train

Don't train hard to stay within your means

Don't apply your abilities

New

Work on adjacent and helpful abilities

Consequences

Bad

Feel like shit because you feel like you failed

Stop training

Good

Unbelievable resilience

And you work on new stuff
Hit me up
FIGHTER CONDITIONING | Join us!
LIVE WEEKLY Year-Round Fight-style Training:
Starts this Summer
YouTube:
LinkedIn