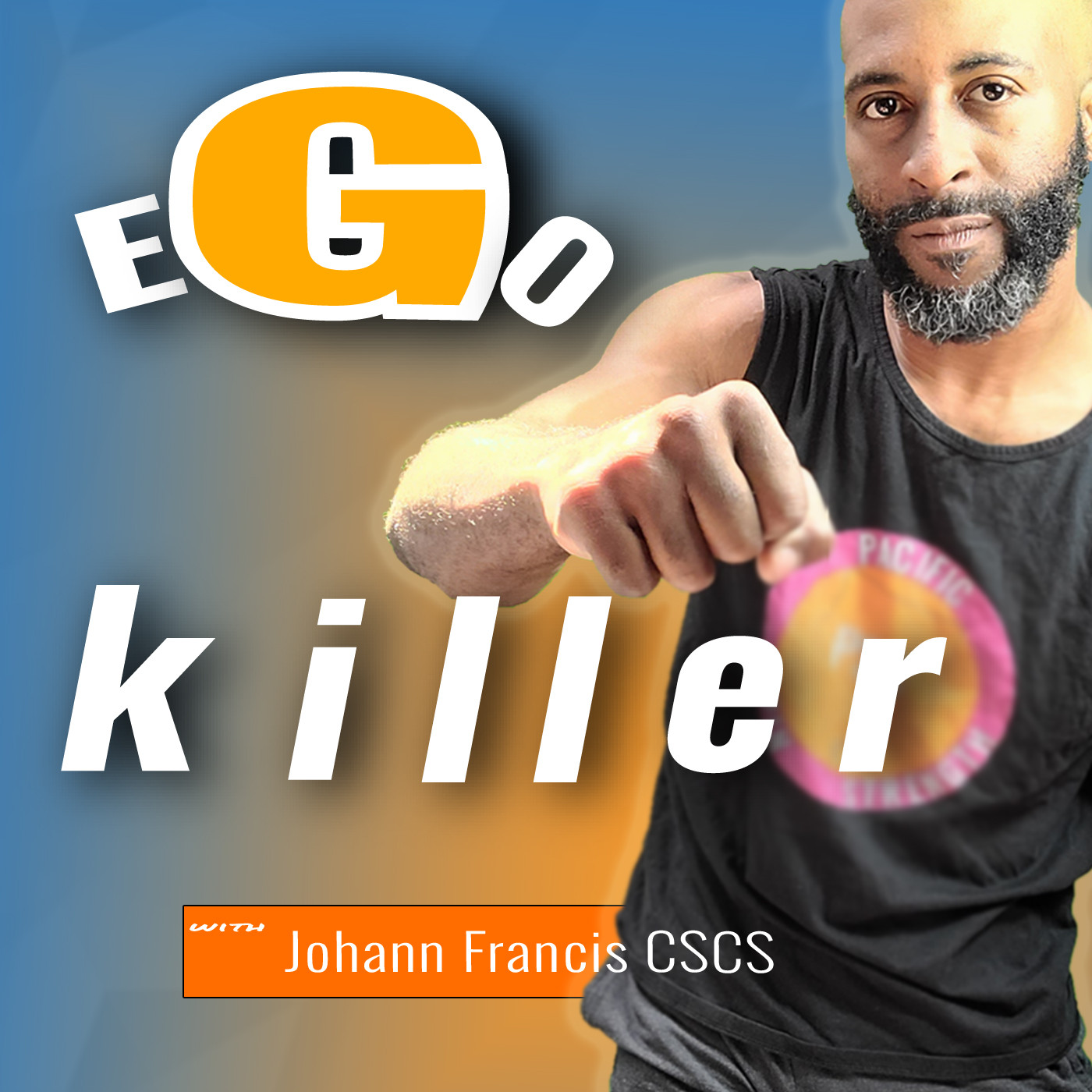 Make Moves with monologues that offer engaging and unique perspectives served for you fit warriors by Johann Francis, CSCS, a 20 year trainer, athlete and coach, about the stuff we LOVE in Fitness about people you see in and outside the gym. (Rate&Review ⭐⭐⭐⭐⭐ EARN the free EBOOK - "What We don't know about Nutrition")
Episodes
Thursday Sep 15, 2022
Thursday Sep 15, 2022
The world might be your proverbial playground if you were into chin ups and muscle ups as kids. Sometimes boredom will inspire children to creative physical endeavors for sure. No doubt, when you were a kid, you had more flexibility and global strength as a result of that creativity and motion. Still, adults experience more power, singular strength and endurance and applied strength. We shouldn't become boring adults who never challenge the motion and movement pattern freely available to us as kids though. Calisthenics makes it happen.
Looking at the boot camps for the military, we derived burpees, pull ups and push ups. Special forces created the TRX. Calisthenics are done by guys like T major. Distance running dominates the mindset of guys like Goggins and others who know you might have the genes to outrun your prey - something humans are naturally more gifted than other animals (the only physical thing, btw.)
Science proves that correct calisthenics can improve your size, strength and more like you have weights. 
Calisthenics must be part of your life. 
Start out learning the Pilates basics

Increase your angles with TRX

Pull up, push ups and running

Burpees, core and Pilates

Experience with doing one legged variants for contralateral and ipsilateral movement and strength
Hit me up
FIGHTER CONDITIONING | Join us!
LIVE WEEKLY Year-Round Fight-style Training:
Starts this Summer
YouTube:
LinkedIn