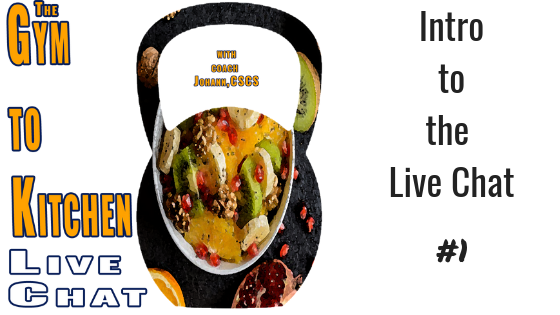 Family!
Hopefully you're all doing amazing because Ive been gone for a long ass time and haven't checked in enough, admittedly, to you all but that changes!
It's like this: the ability for me to record shows changed overnight and now - along with every aspect of my profession seemingly - I gotta adjust, but it's simply another challenge except I'm excited to bring you something different.
THE GYM TO KITCHEN LIVE CHAT is a series, simply, about gym and active nutrition. It's Live and based on real stories and questions in the same fashion as the Heart of a Fighter Show.
Here's the first EP where we go over how to complete a menu for eating better.
THANK YOU FOR LISTENING!
YOU can join this LIVE CHAT here at:
http://www.johannunderdogtraining.com/live-meal-planning/
And get the LIVE VERSION here on YT at:
Twitter
 Check Out Episode #11 About the President & Fitness
https://www.podbean.com/media/share/pb-ps6j2-924870
Instagram